REALTORS Care® Week: November 23-27, 2020 is an annual national week of volunteer service for REALTORS® and a time for the REALTOR® community to raise awareness about important housing and shelter-related issues. The inaugural REALTORS Care® Week took place in November 2019 and saw REALTORS® come together to share the comfort of home in communities from coast to coast.
The COVID-19 pandemic has underscored the vast importance of "home" as refuge. It has also made it much harder to ignore the unacceptable fact that more than 35,000 people experience homelessness each night in our country. Experts and advocates in this field argue now is the time to end and prevent homelessness in Canada once and for all. In recognition of this, REALTORS Care® Week 2020 will focus on the issue of homelessness and explore what REALTORS® can do to help ensure all Canadians have a safe and affordable place to call home.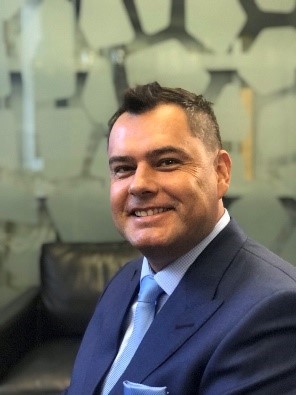 The Canadian Real Estate Association (CREA) is pleased to offer a virtual learning opportunity during REALTORS Care® Week 2020. Normally, we'd be encouraging members to engage in hands-on volunteer service, but we're adjusting our approach this year to adhere to public health guidelines.
On Tuesday, November 24, Team Berkhout Bosse will be attending a three-hour virtual conference on the topic of homelessness, featuring REALTORS®, keynote speaker Jesse Thistle (pictured right) and compelling expert panels.
For the rest of the week, CREA will be encouraging REALTORS® to advocate for policies and investments that support efforts to end and prevent homelessness in our country; and will be highlighting examples of inspiring contributions by the REALTOR® community to housing and shelter-related causes throughout the year.
For more information on REALTORS Care® Week 2020, please visit www.REALTORSCareWeek.ca.